purpose-built solutions
For high-performing telco projects
Industry leaders use Render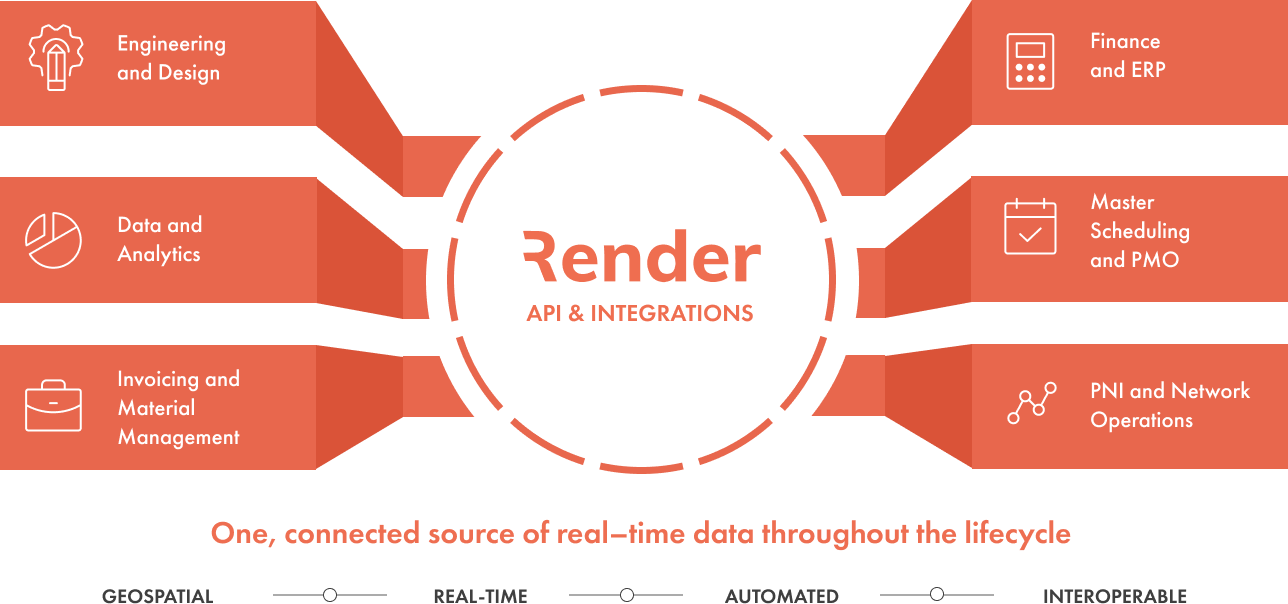 One, connected source of
real-time network data
Network operators and builders need their project and enterprise ecosystem to operate as a single, connected information flow.
Render's GIS-native data is instantly and securely available and operable across leading design, fiber management, ERP and finance, scheduling, PMO, and customer platforms.

OpenAPI-based integrations allow maximum flexibility for customers to customize Render's solution to their business and technology environment.