Best-of-breed construction capability for network operators and builders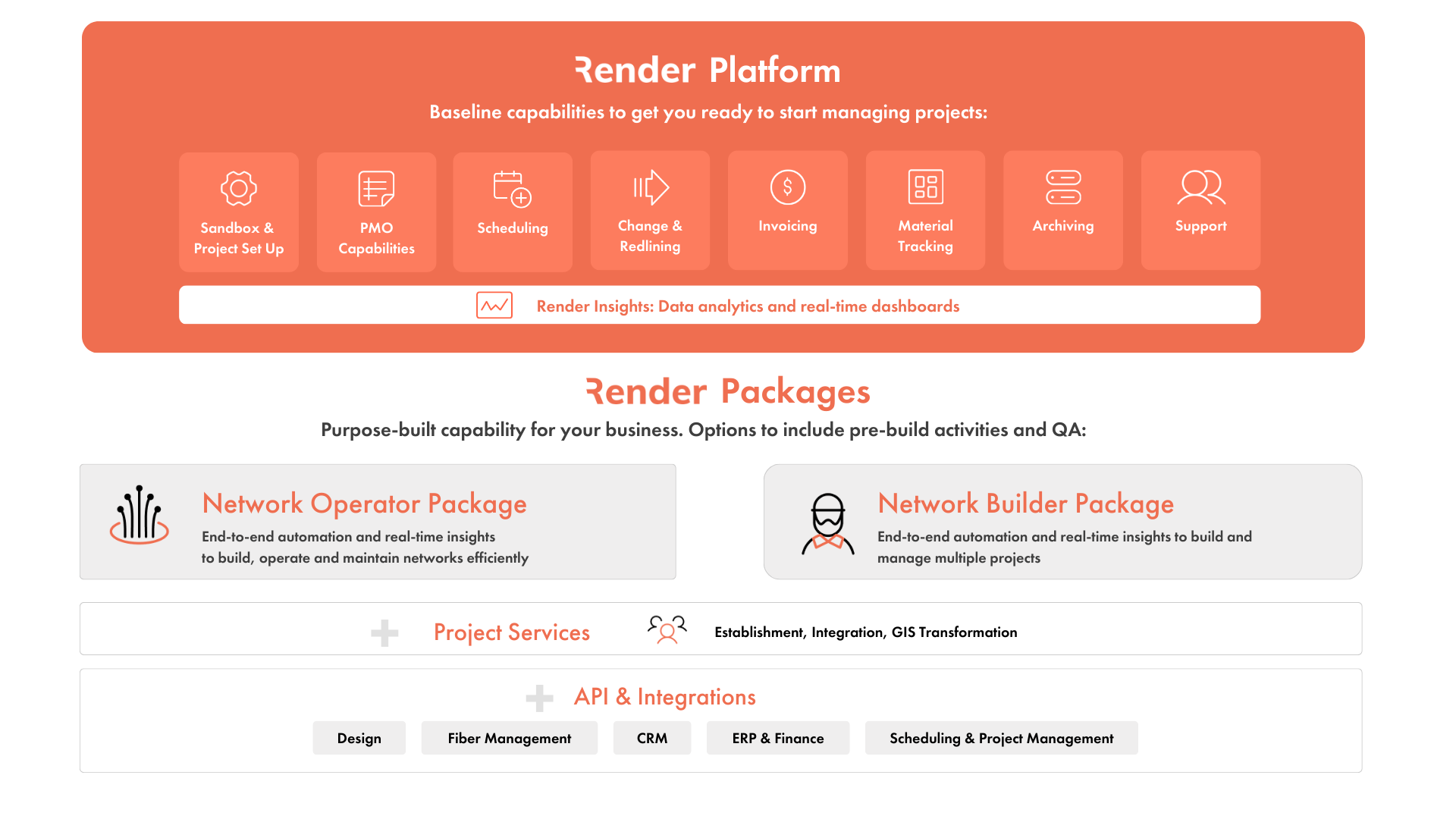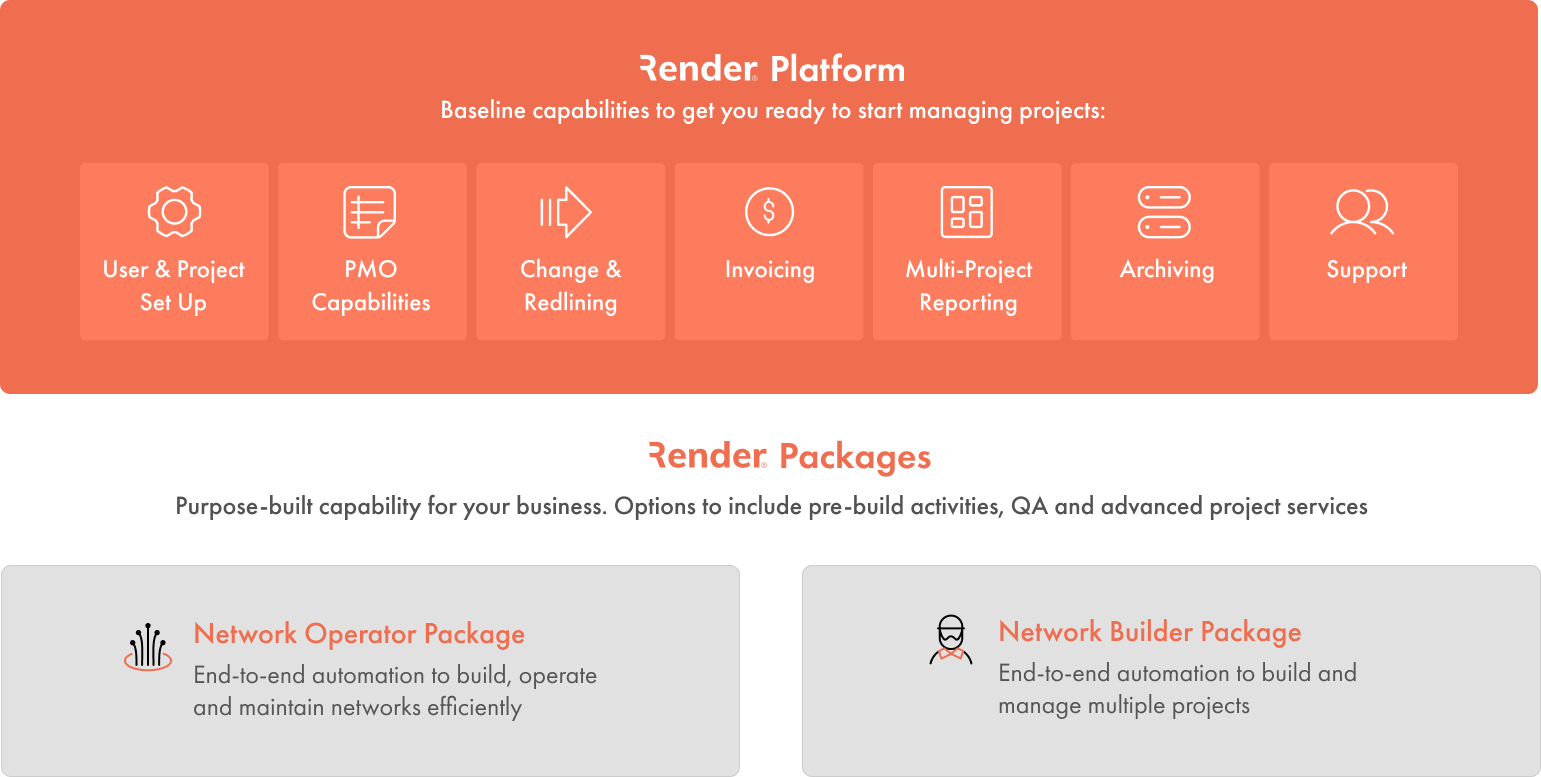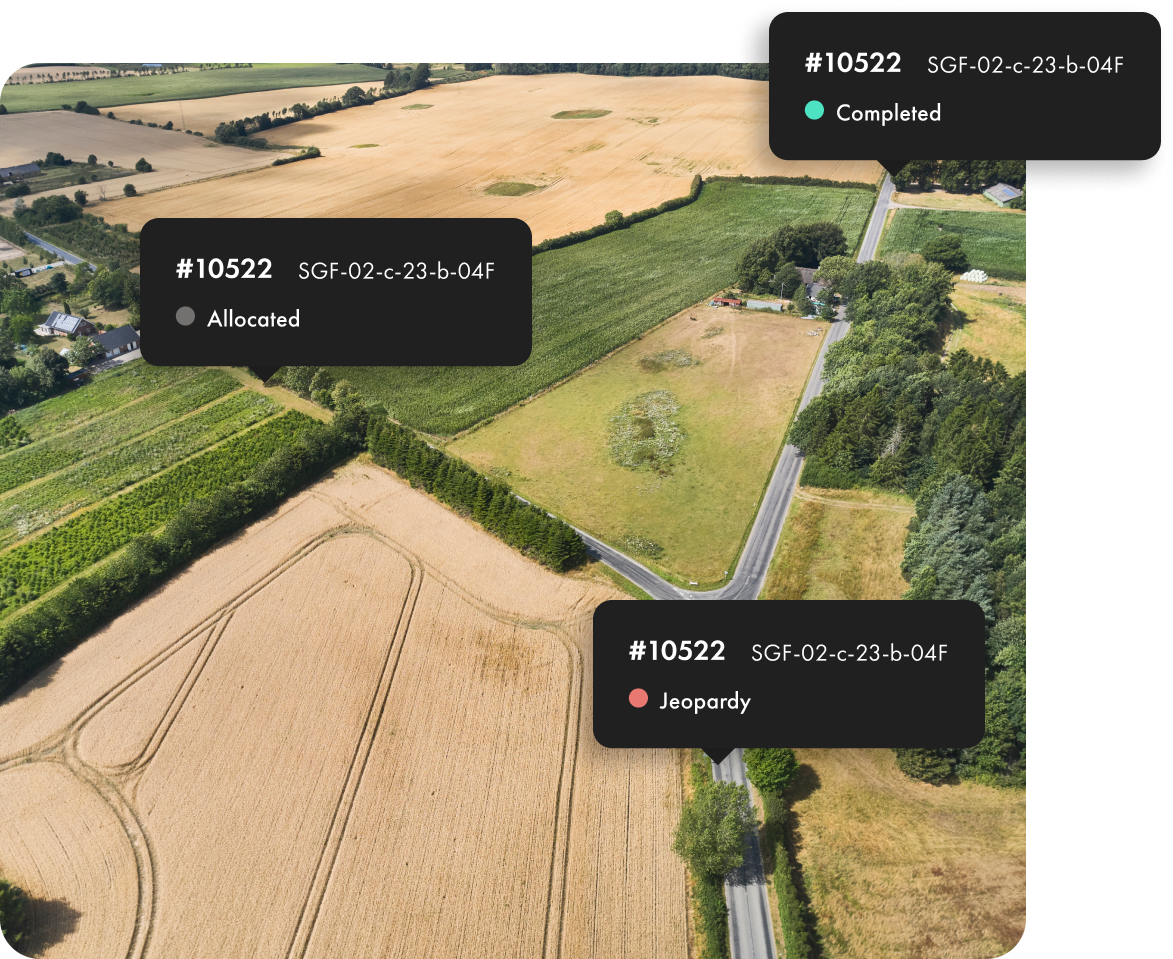 Automate work scope creation
Direct from the network design including BOM to accurately forecast materials and BOQ to plan for required labor. Thousands of tasks are sequenced for optimal build and crews only receive work that is ready to complete.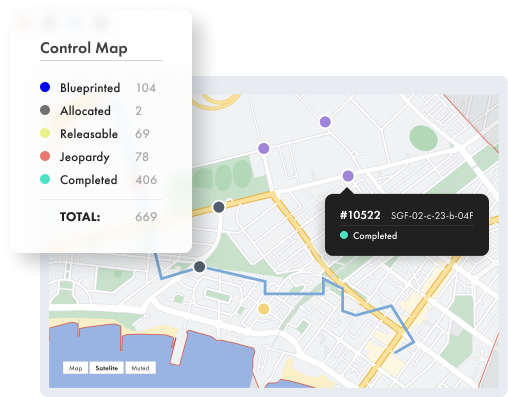 Streamline and automate work management
Automate and monitor the allocation, release and completion of tasks with exact geo-location and real-time status, enabling seamless and accurate reporting across multiple contractors and markets.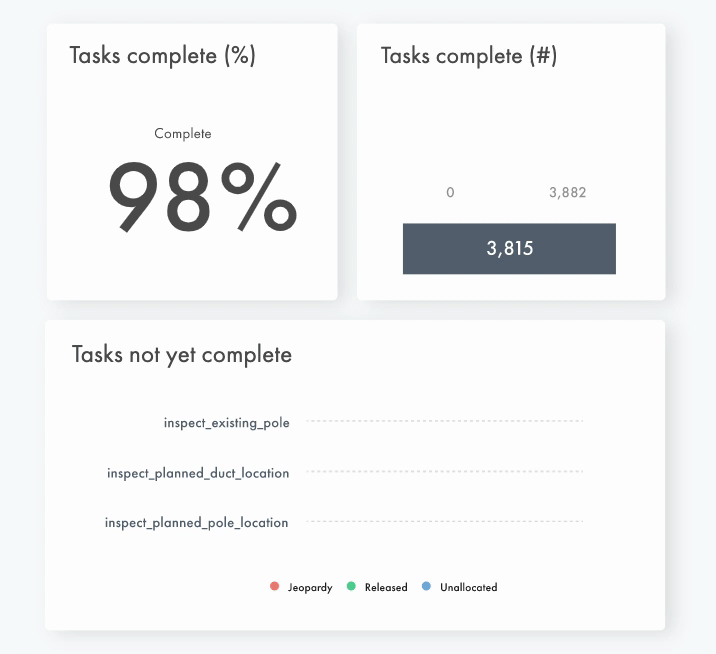 Real-time performance visibility and insights
Render transforms construction and operations data into clear and actionable insights, making advanced analytics accessible in-platform alongside responsive, user-configurable dashboards.
Experience Render Insights for Executives | Construction | Project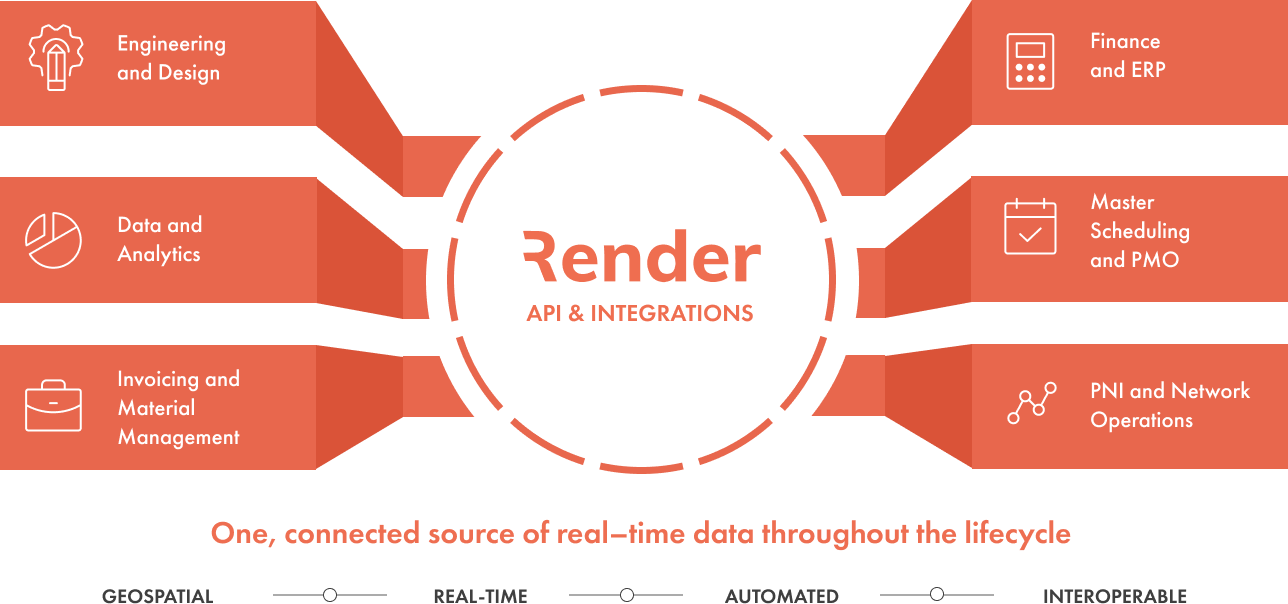 One, connected source of
real-time network data
Network operators and builders want their project and enterprise ecosystem to operate as a single, connected information flow.
Render's RESTful-based API enables a real-time exchange of rich, construction data with your existing project and enterprise systems.
Gain total ownership and control of your data and the flexibility to customize solutions for any business and technology environment.
Achieve industry-leading outcomes

Render's platform has been a game changer for our organization. Right now, we're about six months ahead of schedule just 18 months in.


Billy Gordon
VP, Technical operations

Render delivered the network design into manageable tasks but more importantly gave us the visibility to make informed decisions on the infrastructure whilst continuing to construct in an agile manner.
GEFF SMITH
SVP, technology & communications