Deployment innovation that delivers broadband networks faster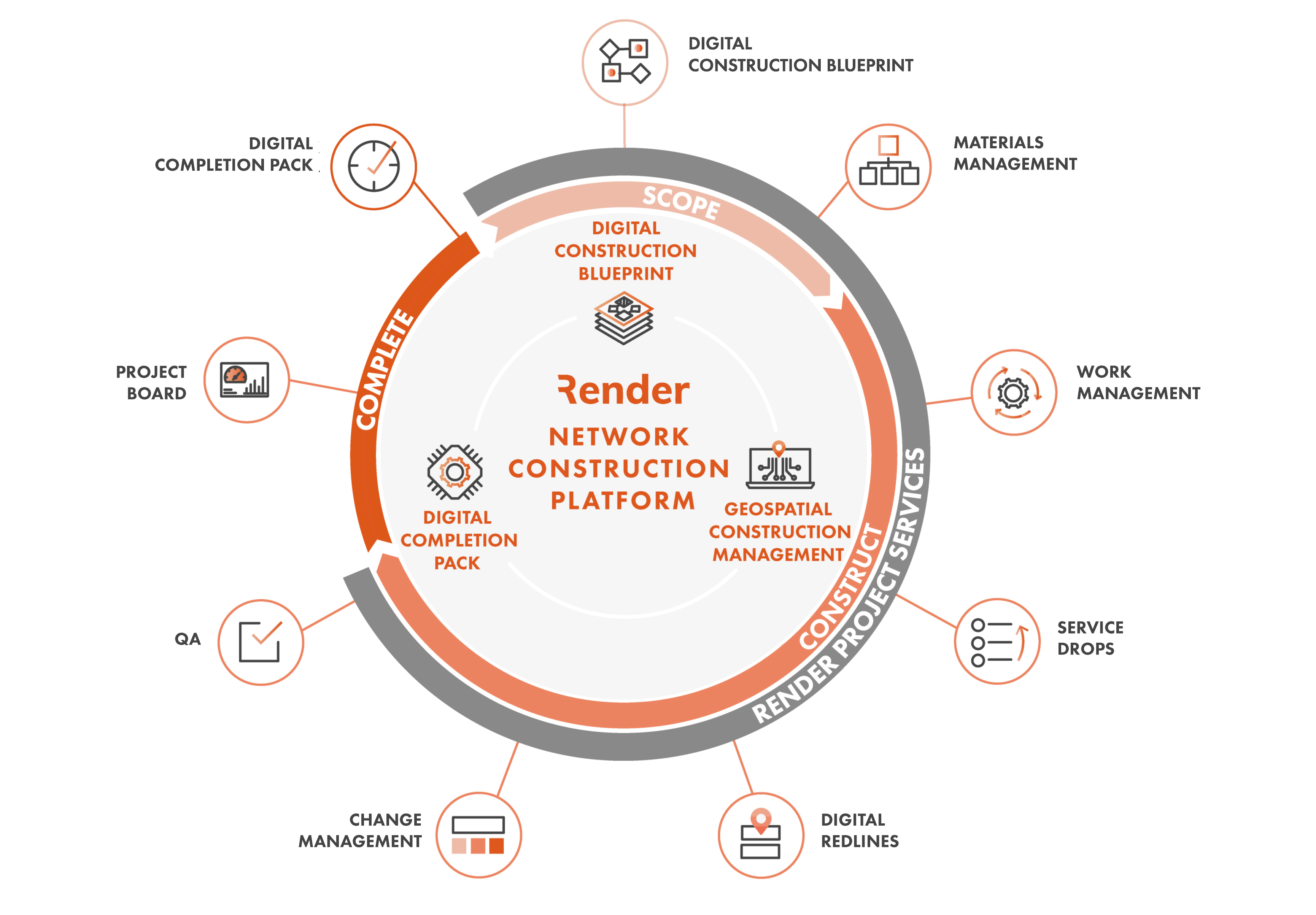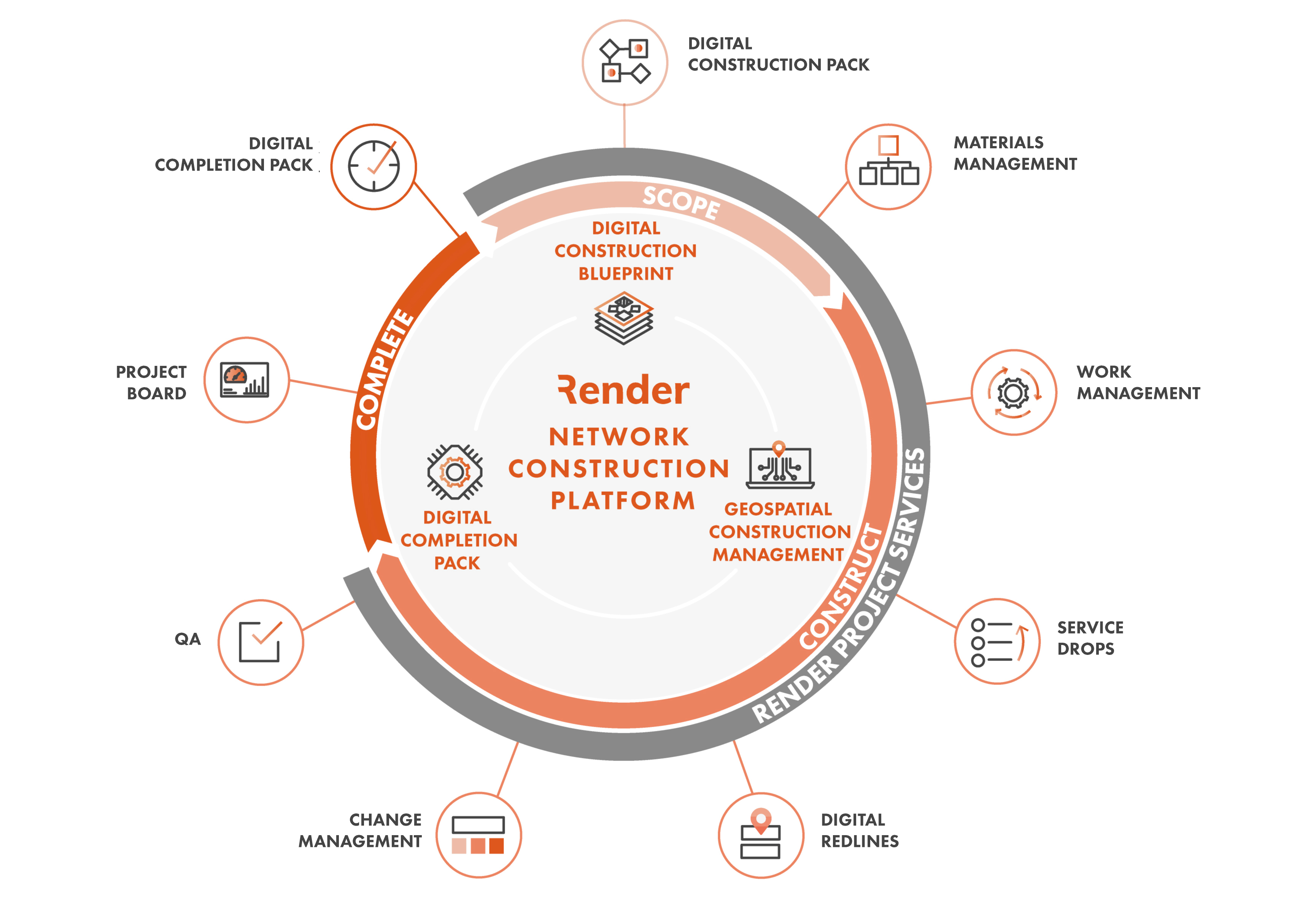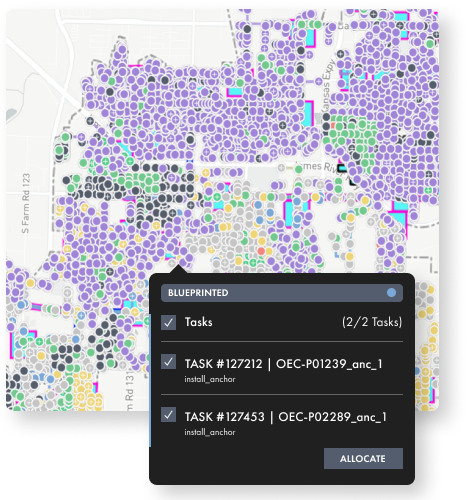 What makes
Render different?
Convert your design directly into work
Render transforms design into a detailed digital scope of construction requirements – with dependencies built-in and sequenced for optimal delivery – before the shovel hits the dirt.
Ensure crews never run out of work
Ready-to-go tasks and real-time capture of accurate as-built and redline data in GIS format ensure field crews are hyper-efficient. Remove manual assignment and data capture, and assign work based on build priorities, crew availability, or performance.
One integrated construction workflow
Construction, change, QA, and redline processes are progressive and not linear, significantly improving delivery speed and connection timeframes. Identify, rectify, and approve changes and issues dynamically throughout construction.