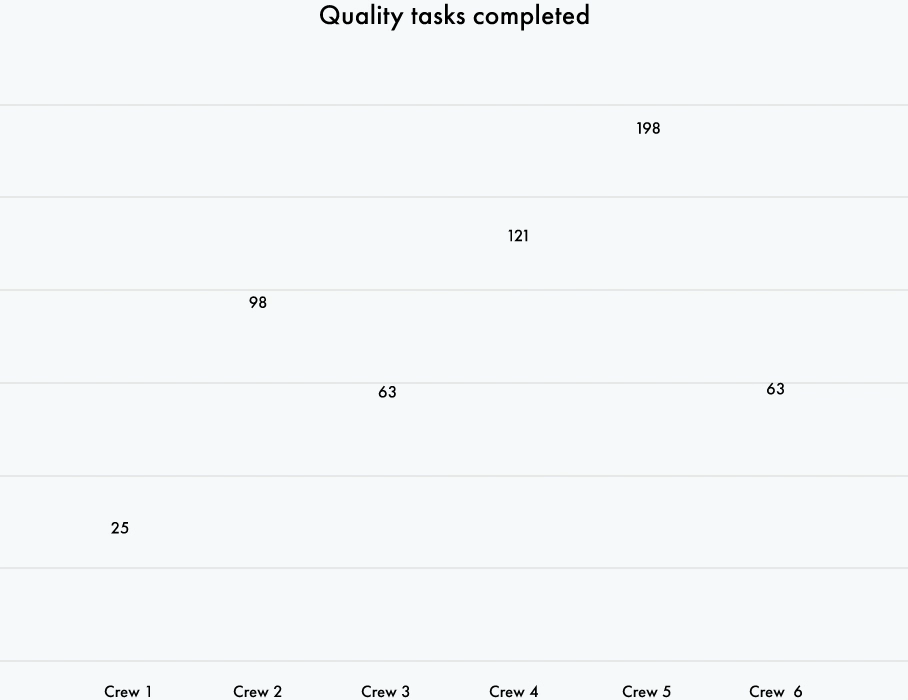 You can't afford not to build with best-of-breed capabilities

Most all-in-one solutions have a proven track record in planning, design or operations capabilities that allow for an easier introduction to their construction module, however the depth and breadth of capability for the most expensive stage of your project is limited.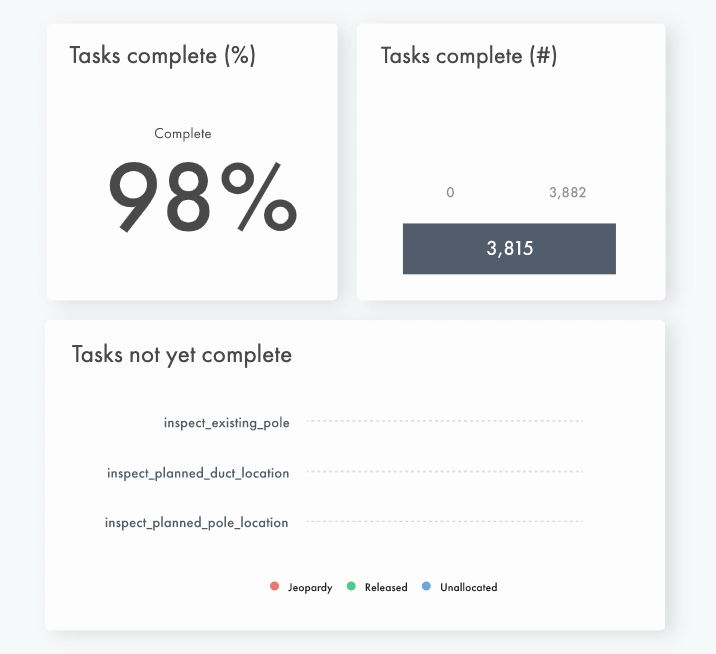 Increase confidence with real-time performance visibility
Render Insights delivers real-time visibility into crew performance trends, completion timelines, and labor and material utilization out of the box.
While customers can scope and deliver custom dashboards, most of the project intelligence you need is available in standard reports and dashboards from day 1 without needing to develop custom specifications at a significant cost.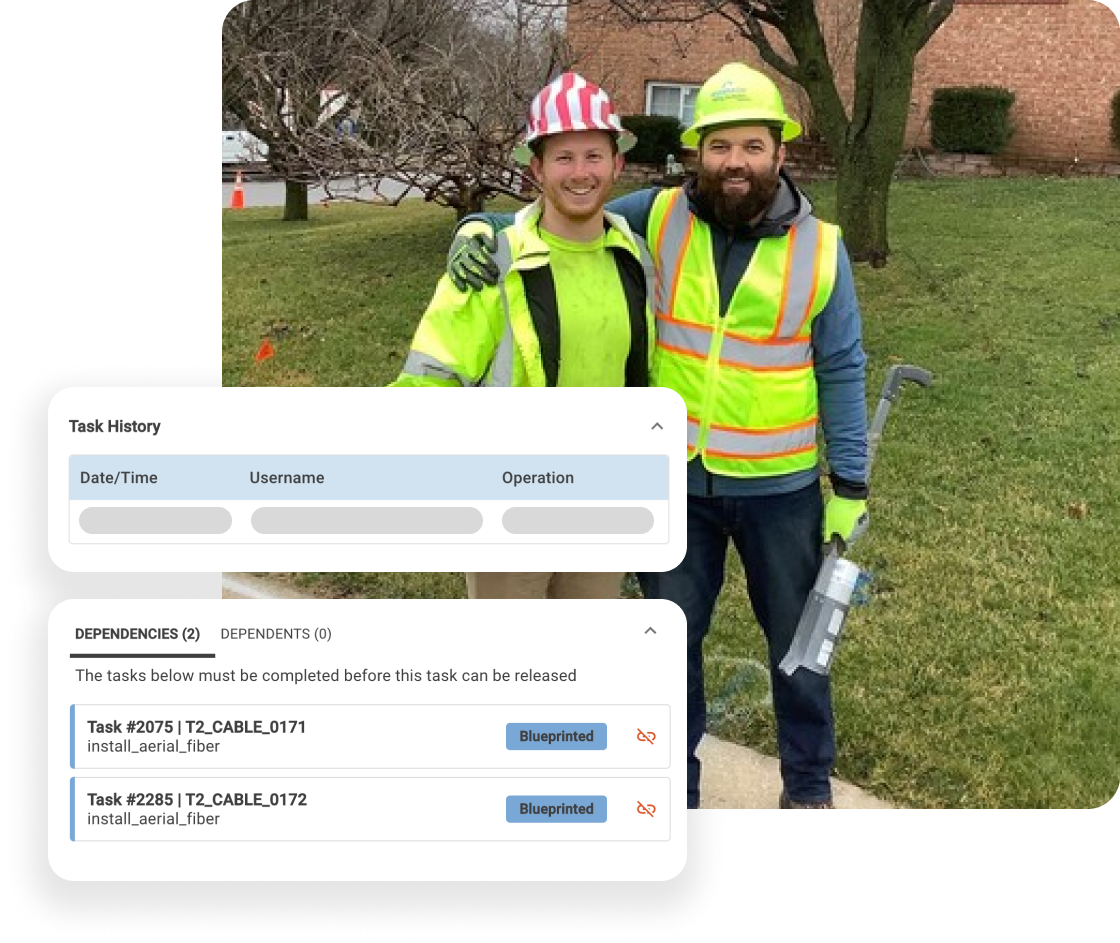 All-in-one systems manage assets, Render manages work
Most all-in-one solutions are primarily asset management systems designed to deploy an asset, however construction teams want to understand the work required.
Render is informed by and delivers to asset management systems breaking down this data into the tasks, resource and materials required.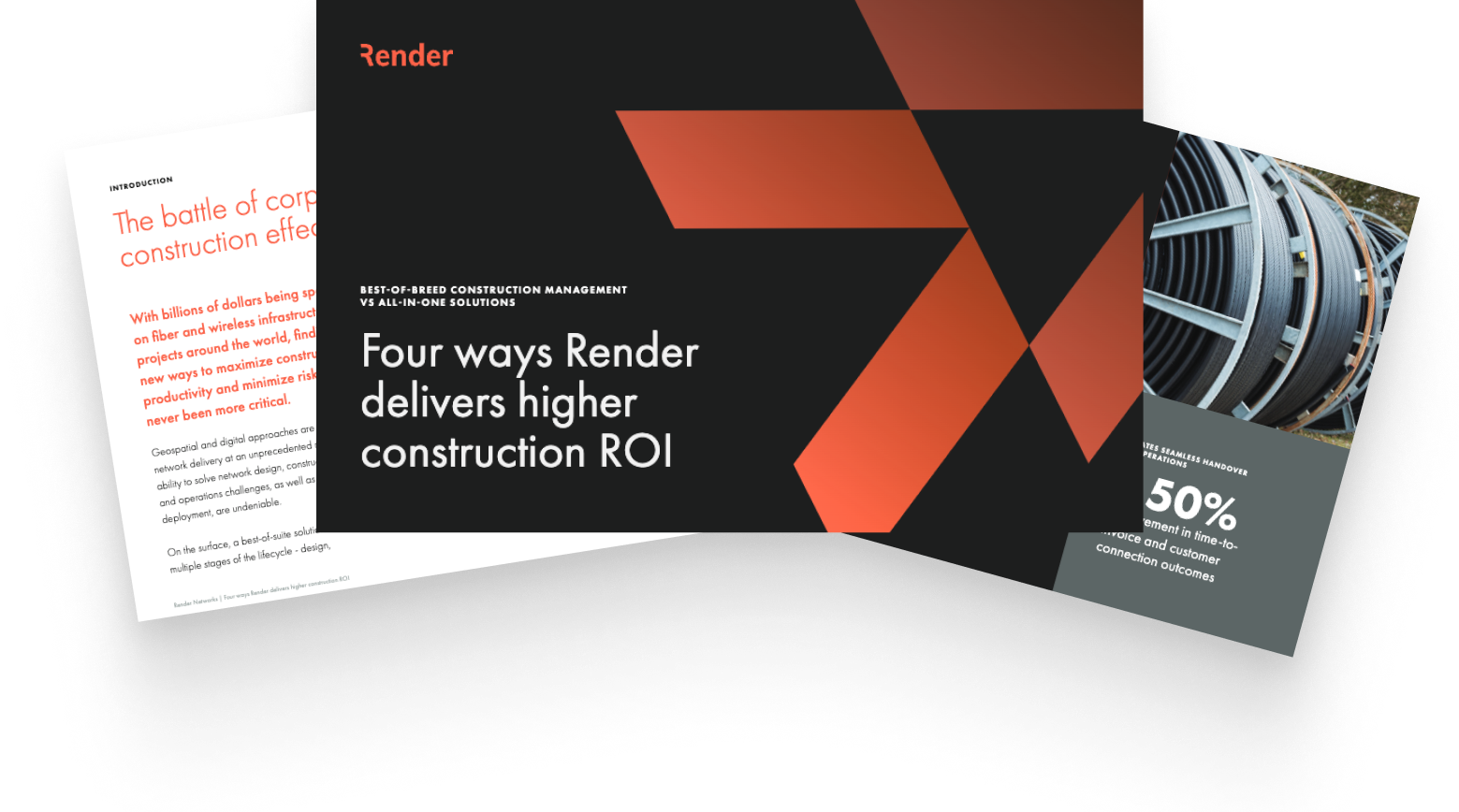 eBook: Four ways Render delivers higher construction ROI
Compare how Render, a best-of-breed solution, addresses the needs of deployment vs all-in-one solutions.
Best-of-breed construction capability
Real-time performance insights
Manage work and people, not assets
Achieve industry-leading outcomes

Render's platform has been a game changer for our organization. Right now, we're about six months ahead of schedule just 18 months in.


Billy Gordon
VP, Technical operations

Render delivered the network design into manageable tasks but more importantly gave us the visibility to make informed decisions on the infrastructure whilst continuing to construct in an agile manner.
GEFF SMITH
SVP, technology & communications