Delivery confidence enabled by real-time, geospatial intelligence
Dynamically meet the needs of all project stakeholders with access to real-time geospatial progress views, and flexibility to adjust to the changing priorities of delivery teams and customers.
270%
Team growth to support our awesome customers
1.03m
Construction tasks completed and photos uploaded
800k
Homes and businesses connected to broadband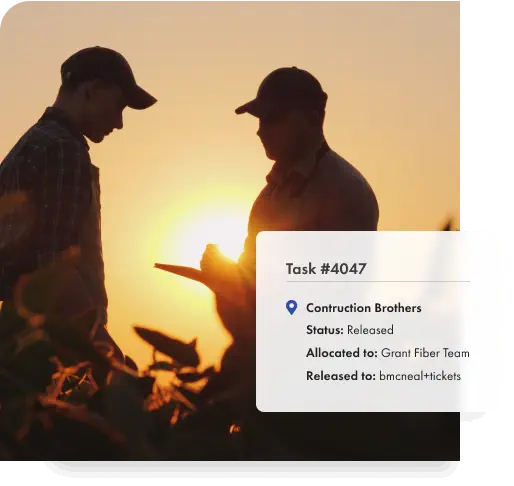 Build with a customer-first approach
In Construction
Digital task-level scope allows you to deploy in line with customer or revenue prioritization. Field crews capture mandatory data requirements, enabling consistent and accurate As-built and redline data to be collected at each step of the construction process.
In Operations
As-built and redline data is delivered in real-time directly from the field for downstream system utilization, maintaining an accurate record of the network and any changes from design to handover.
The Outcome?
Streamlined customer connections and significantly improved speed-to-market.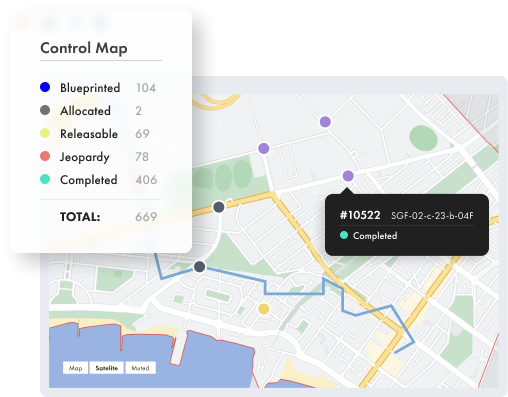 Eliminate paper from network construction
Access a unified geospatial view of end-to-end portfolio data – collected electronically and progressively – replacing all manual and duplicated data processes. Render's unique scoping process fully automates the creation and management of work tasks including a granular forecast versus the actual view of material and labor units utilized.
Our customers say it best
You have visibility of one source of geospatial data, that's huge. Render has created a connection between design, field engineering, the procurement of materials, and final operations handover. That streamlining is something that has never been done before.
Gary Ervin
Co-Founder, Ervin Cable

Previously a team of dedicated office resources worked around the clock to manage construction. With Render, our administration resourcing requirements have reduced by 60% and time to-invoice was brought forward from 3 months to under 30 days.
Chris Fortnam
General Manager, Controltech Solutions

Productivity is off the charts, data integrity is high, and construction costs are down, all without ever touching a piece of paper. Now I can't imagine trying to implement a large-scale utilities project without Render.
Jeremiah Sloan
COO, Craighead Electric Cooperative

Render brings together the ideas that we have to build a better network. The platform is the glue that connects disparate sources of data, disparate methodologies, and the management team deliver best practices that we can need for our customers. That's a solution instead of a product.
Patrick Reams
Director, Technology & Communications Irby

With real-time, accurate data you are eliminating as-built reconciliation between the field and the office. This immediate visibility ensures little to no latency in decision making.
Jeremiah Sloan
COO, Craighead Electric Cooperative

Resources to deploy better