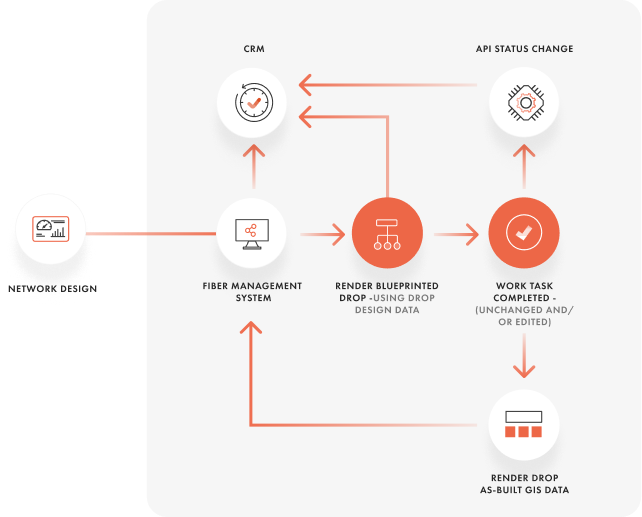 CRM:
Streamline customer connections
Automate sign-up to customer provisioning. Manage the work needed from order to connection, ensuring accurate data is represented across all relevant systems.
Notify customer service and operations teams in real-time to commence sales and provisioning processes as locations are completed.
.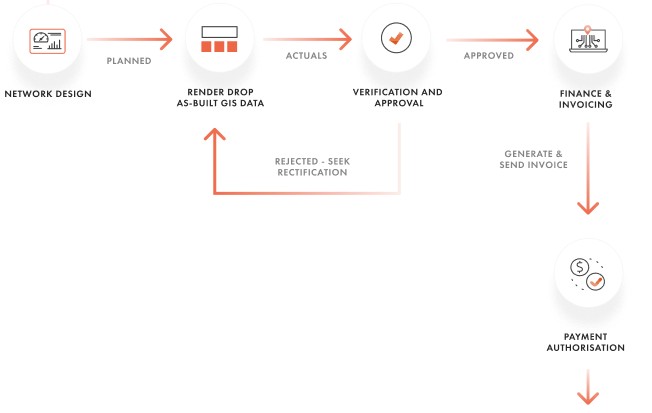 Finance:
Fast-track accurate transactions
Empower all project and finance stakeholders with a complete view of actual vs target data to account for work and accelerate payments.
Verify material and labor units completed by contractors and have confidence that the work has been executed as expected before authorizing payments.
Achieve industry-leading outcomes

Render's platform is the glue that connects disparate sources of data, disparate methodologies, and the management team delivers the best practices we need for our customers. That's a solution instead of a product.



Patrick reams
VP, Technology & Communications

Utilizing the VETRO and Render integration has been transformative for us at empower. Render's construction platform and VETRO's system of record seamlessly integrate geospatial data, streamlining operations and delivering real-time insights. The solution has allowed us to build networks faster than ever before.