Planning for funding application and network delivery success
All broadband grants and funding programs have one goal in mind; to deliver digital equality to all US communities. To honor this, most public funds will have location-based requirements, strict delivery milestones, and considerable reporting obligations to remain compliant.
Network operators pursuing funding should be 100% prepared before the application window opens on how to address these and be confident you have the right partnership and delivery approaches in place.
Here we provide a summary of the infrastructure-focused funding opportunities for rural areas, municipalities, and all telecommunications networks.
Broadband Grants and Funding Opportunities in the U.S.


CONGRESS | NTIA
Infrastructure and Jobs Act, BEAD program
$65 billion
Who: Funding is to be directed to unserved and underserved communities across the U.S.

Fund allocations and highlights:
+ $42.5B for the Broadband Equity, Access, and Deployment (BEAD) program administered by the National Telecommunications and Information Administration (NTIA). NTIA will distribute the funding to states, which in turn will distribute grants to operators and service providers to build in unserved areas.
+ $2.75B for digital equity grants to states.
+ $2B for broadband grants and loans. distributed by the Department of Agriculture's Rural Utilities Service.
+ $2B for Tribal Broadband Connectivity Program grants.
+ $1B for middle-mile network grants.
+ $600M in Private Activity Bonds for broadband projects.



NTIA | CONSOLIDATED APPROPRIATIONS ACT
Tribal Broadband Connectivity Program
$1 billion
Who: Funding to be directed to Tribal governments and bodies to be used for broadband infrastructure on tribal lands.

Grants will be directed to tribal governments to be used for broadband infrastructure deployment on tribal lands; affordable broadband programs including free or reduced-cost broadband service and preventing disconnection of existing service; and telehealth, distance learning, digital inclusion, and broadband adoption activities.



NTIA | CONSOLIDATED APPROPRIATIONS ACT
Broadband Infrastructure Program
$228 million
Who: Partnerships between a state-owned and a fixed broadband service provider.

Win-win, shared-risk scenarios as between public and private entities: projects in which public entities fund, build, and maintain communications infrastructure assets and their private partners operate those networks and provide services to the public.



FCC
Rural Digital Opportunity Fund (RDOF)
$20.4 billion
Who: 5.4m census blocks locations.

Ph 1: entirely unserved by voice and broadband, Ph 2: Remaining unserved and partially served census locations.

Funds are dispersed via reverse auction. A two-step application process includes a short and long-form, the latter needed after funds are awarded.
Ensure networks stand the test of time by prioritizing higher speeds and lower latency.



USDA
Reconnect
Phase 3: ~$600 million
Who: Eligible rural areas

ReConnect furnishes loans and grants to provide funds for the costs of construction, improvement, or acquisition of facilities and equipment needed to deliver high-speed broadband. In Phase 3 this year, USDA is distributing the funding as grants — a departure from the first two rounds of ReConnect.



US DEPARTMENT OF THE TREASURY | AMERICAN RESCUE PLAN
Capital Projects Fund
$10 billion
Who: States, territories and Tribal governments with critical capital needs.

The Capital Projects Fund allows for investment in high-quality broadband as well as other connectivity infrastructure, devices, and equipment. In addition to supporting broadband, it also provides flexibility for each state, territory, and Tribal government to make other investments in critical community hubs or capital assets that provide access jointly to work, education, and health monitoring.

US DEPARTMENT OF THE TREASURY | AMERICAN RESCUE PLAN
State and Local Fiscal Recovery Funds
$350 billion
Who: Eligible state, territorial, metropolitan city, county, and Tribal governments. Local governments designated as non-entitlement units are eligible to receive this funding from their applicable state government.

The American Rescue Plan provides emergency funding, including:
$195 billion for states, (a minimum of $500 million for each State);
$130 billion for local governments
$20 billion for tribal governments
$4.5 billion for territories
The Rescue Plan will lay the foundation for a strong and equitable economic recovery, and provide resources for infrastructure, including water, sewer, and broadband services.

FCC
Connect America Fund (CAF Phase II)
$1.49 million
Who: Eligible carriers who serve consumers in rural areas, insular, and high-cost areas.

Designed to ensure that consumers in these areas have access to modern communications networks capable of providing voice and broadband service, both fixed and mobile, at rates that are reasonably comparable to those in urban areas.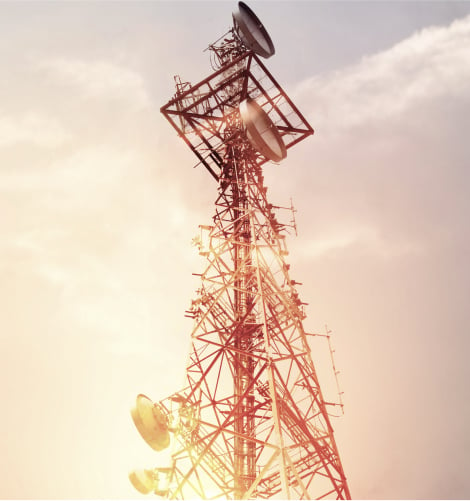 Funding and delivery readiness is key
When applying for broadband funding or grant programs, building technology-enabled efficiencies into your application provide a competitive advantage.
Render's proven network construction platform delivers significant value to broadband providers at all stages of the funding and delivery process.
'With Render, productivity is off the charts, data integrity is high, and construction costs are down, all without ever touching a piece of paper. Now I can't imagine trying to implement a large-scale utilities construction project without it'
Jeremiah Sloan | COO | Craighead Electric Cooperative (CECC)
With project milestones and location-based build prioritization becoming a key consideration for CAF II and RDOF funding, CECC recognized that a flexible, geospatial construction approach was critical to delivering against these. In three years the 30,000 member cooperative connected over 10,000 locations - 5,000 more than planned - 20 months ahead of time and 20% under budget.
55%
ahead of deployment schedule yet 12% under budget
84%
outside plant is being deployed 84% faster than planned
75%
saving in forecasted resourcing